We recently had the opportunity to create a new brand for Fleming College's Frost Campus. Located in Lindsay, Ontario, it is home to 1500 students at Fleming College's School of Environmental and Natural Resource Sciences – which offers over 20 exclusive programs in this fast-growing sector.
After an informative Campus visit, we were struck by its relative isolation, the beauty of its natural setting and the eagerness of its students. We were tasked with creating a new logo, that needed to promote Frost as a destination campus, while still referencing the identity of Fleming's mother brand. In addition, we were asked to come up with a new look and feel for their on-line presence as well as their printed material.
We came up with dozens of logo and colour variations, from the typographic to the abstract and finally settling on a circular pictorial. The mother brand's swooshes are referenced in negative space and the ripples and shoreline of a lake.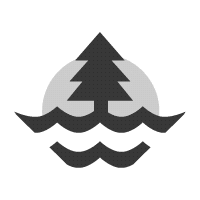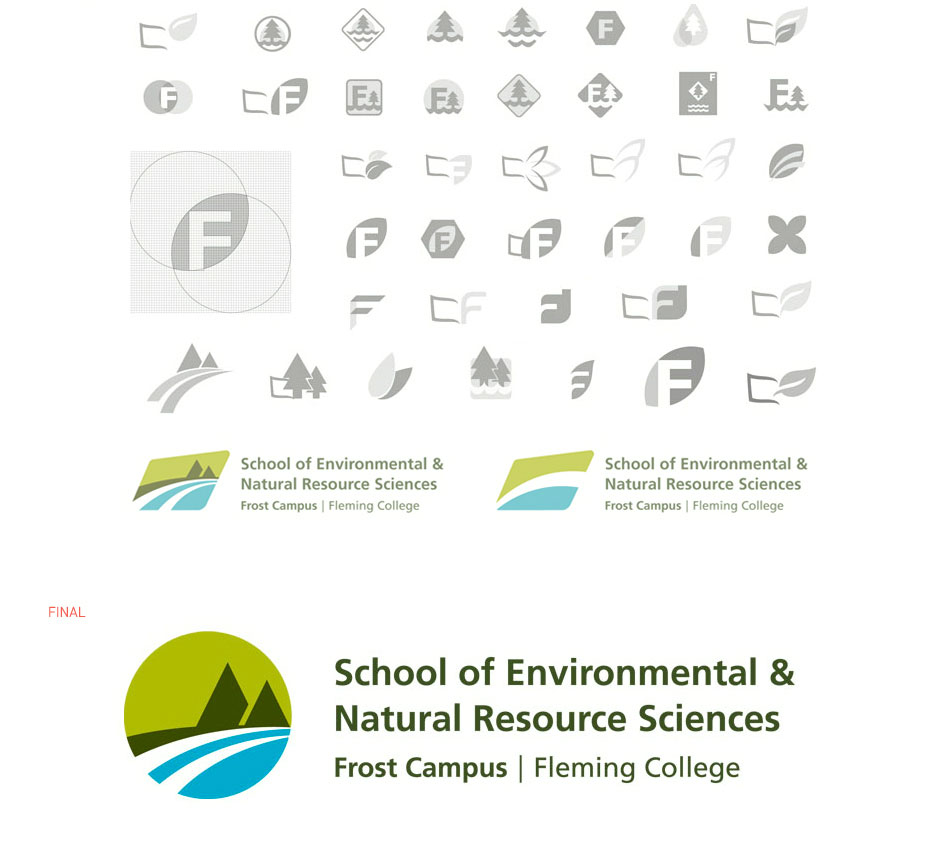 The visual style frames contain a combination of line-art, cropped photos and icons. We provided the client with a library of icons and natural textures like tree rings, topographic maps and technical drawings, which can be used as background patterns for print or web use. A host of custom-coloured icons multiply over black and white photographic elements and existing school photography is cropped and sits over the textured background.
The result is a brand is both textured and clean. It feels natural, yet modern, playful and smart.
Just like the kids.