Disaster Resilience Journal
"Mother nature always bats last, and she always bats 1,000."

Robert K. Watson
Climate change is creating a hard, depressing set of realities as water levels rise, deserts spread, crazy weather lashes, and 50,000 year storms pummel our coasts. As scientists, politicians, economists and activists search for solutions, people everywhere are climbing a steep learning curve, finding new ways and means of living through change.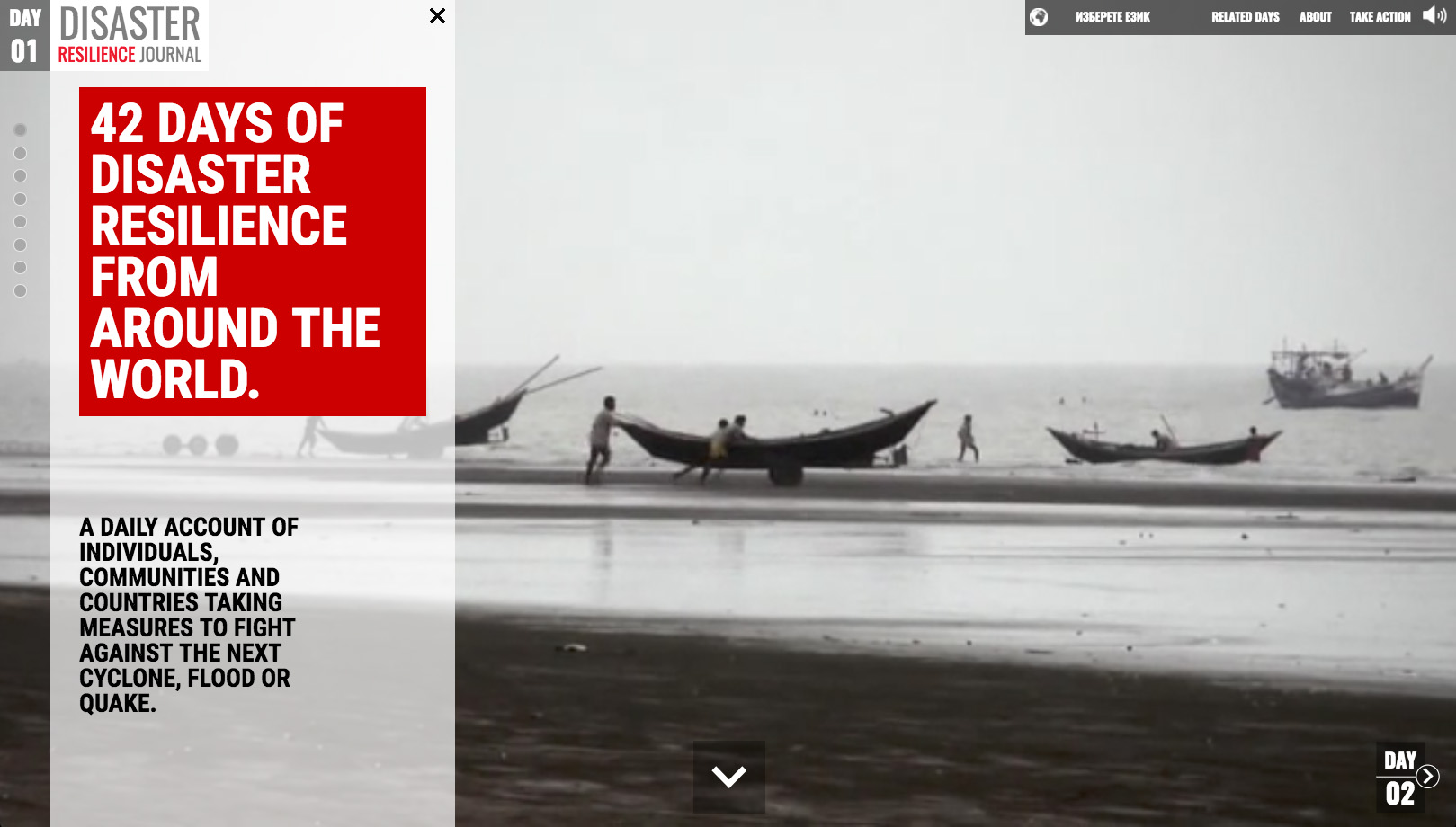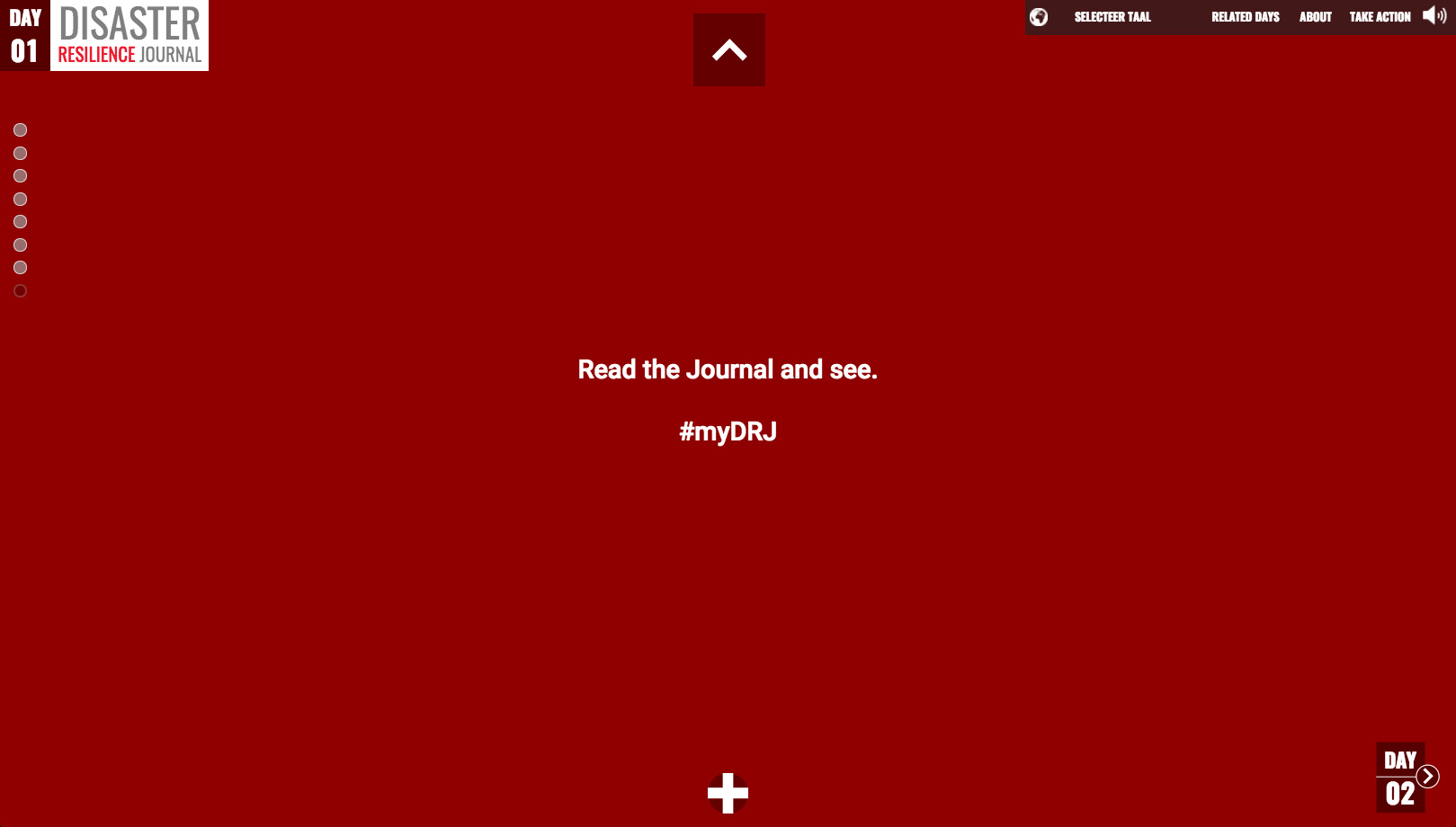 The Disaster Resilience Journal is a set of 42 short online serialized articles, released daily via social media networks, blogs and word of mouth. Each day brings a new photo or video essay, Skype interview, game or quiz, each article with the aim of showing lives lived, dangers faced, steps taken, from rural to urban, east to west, each story like a door in an Advent calendar, to be opened on its particular day.
The Journal is a glimpse into a world of early warning systems and clean water, goats and terraces, mangroves and seeds, new technologies and old traditions. What are the issues that at-risk communities face; what steps are they taking to prepare for disasters and become more resilient; what does their resilience mean and look like?
Risk and vulnerability have not been served out in equal portions around the world, and the most impoverished are the generally most immediately and dramatically affected by climate change. The overall message of the Journal is that we need to see past our own personal horizons, and realize that what happens in Peru or Nepal or Croatia is as important to those that live outside as to those that live within.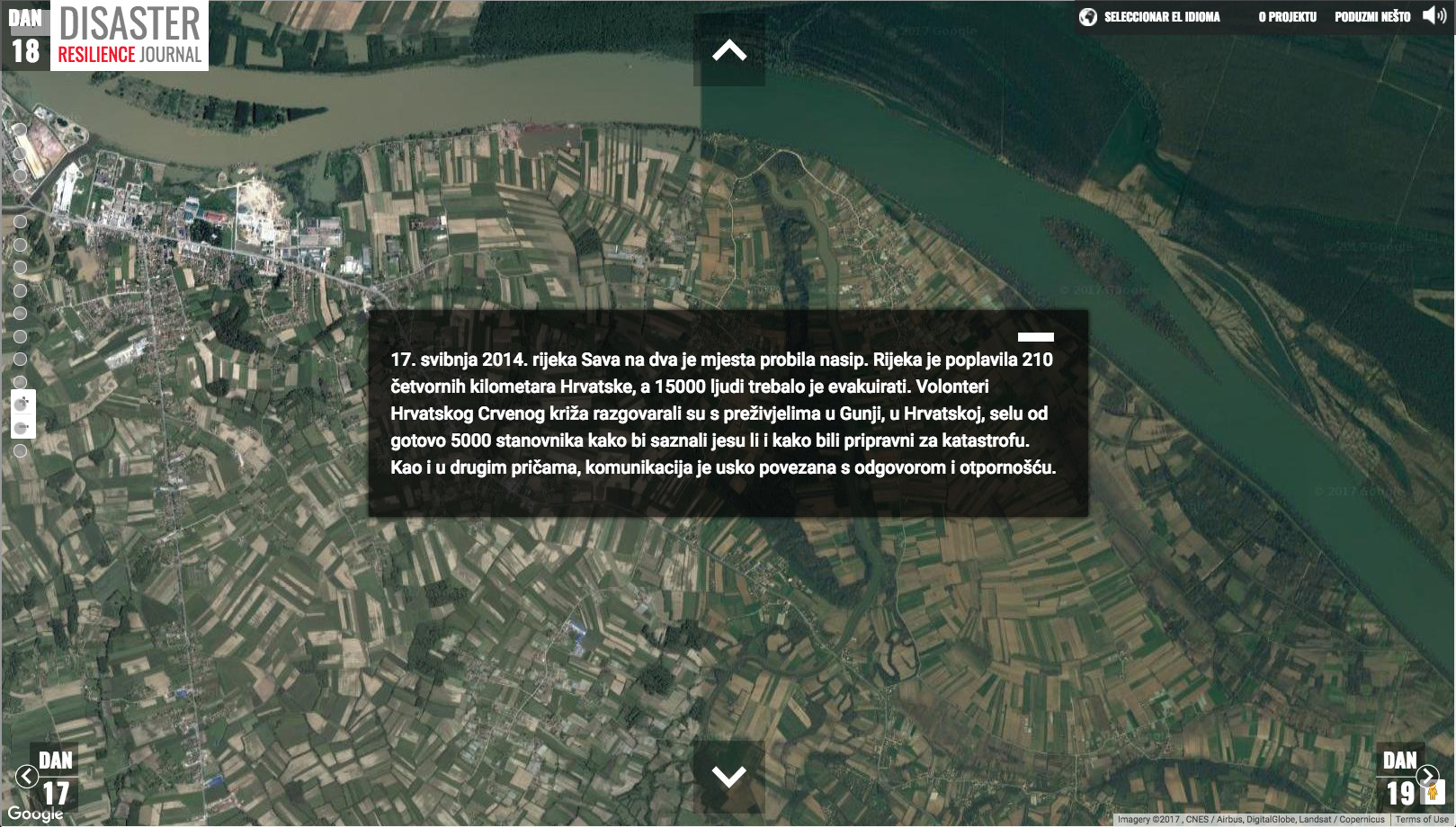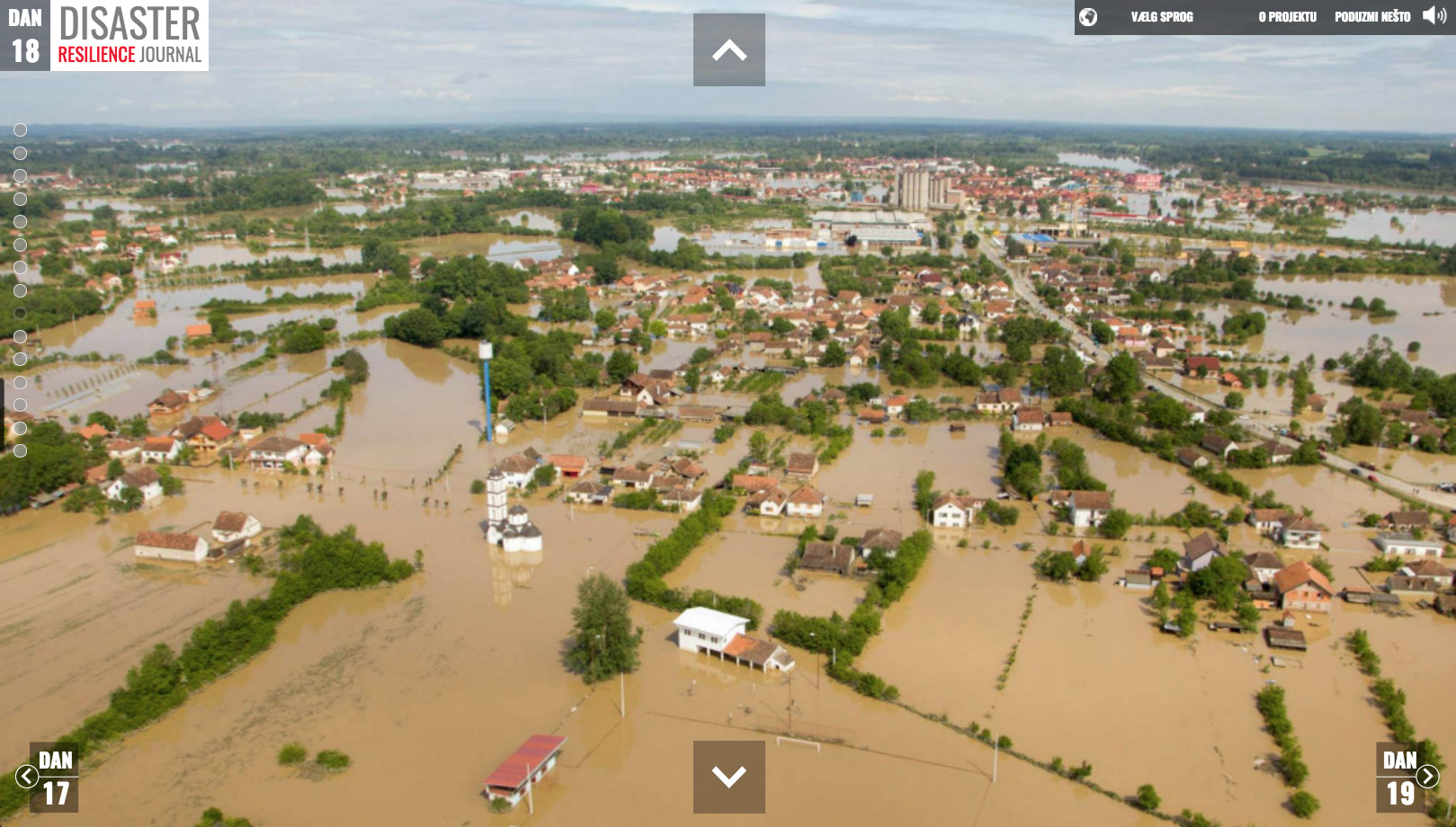 The Journal was commisioned by the European Commission's Department for Humanitarian Aid & Civil Protection (ECHO), and draws on its work with the International Federation of Red Cross and Red Crescent Societies (IFRC), and National Societies from Europe and the world.
Mike Robbins of Helios Design Labs, and Elaine Sheldon, director of the epic web-doc Hollow, spent months researching and writing and interviewing and chasing down images and video and doing lots and lots of writing, much of it done on the move, in weird places like Tirana, Albania or Paddington Station in London.
Our friends from Honig Studio in Berlin did a bang up job of programming the games and quizzes threaded through the Journal.
And ultimate acknowledgement must go to Virginie Louis and Eva Oyón from the Red Cross EU offices in Brussels who imagined and schemed and wheeled and deal-ed to make the project happen in the first place, and continued with miraculous feats of cat-herding throughout the months of production, translations into 11 languages, ribbons of red tape, and creative input.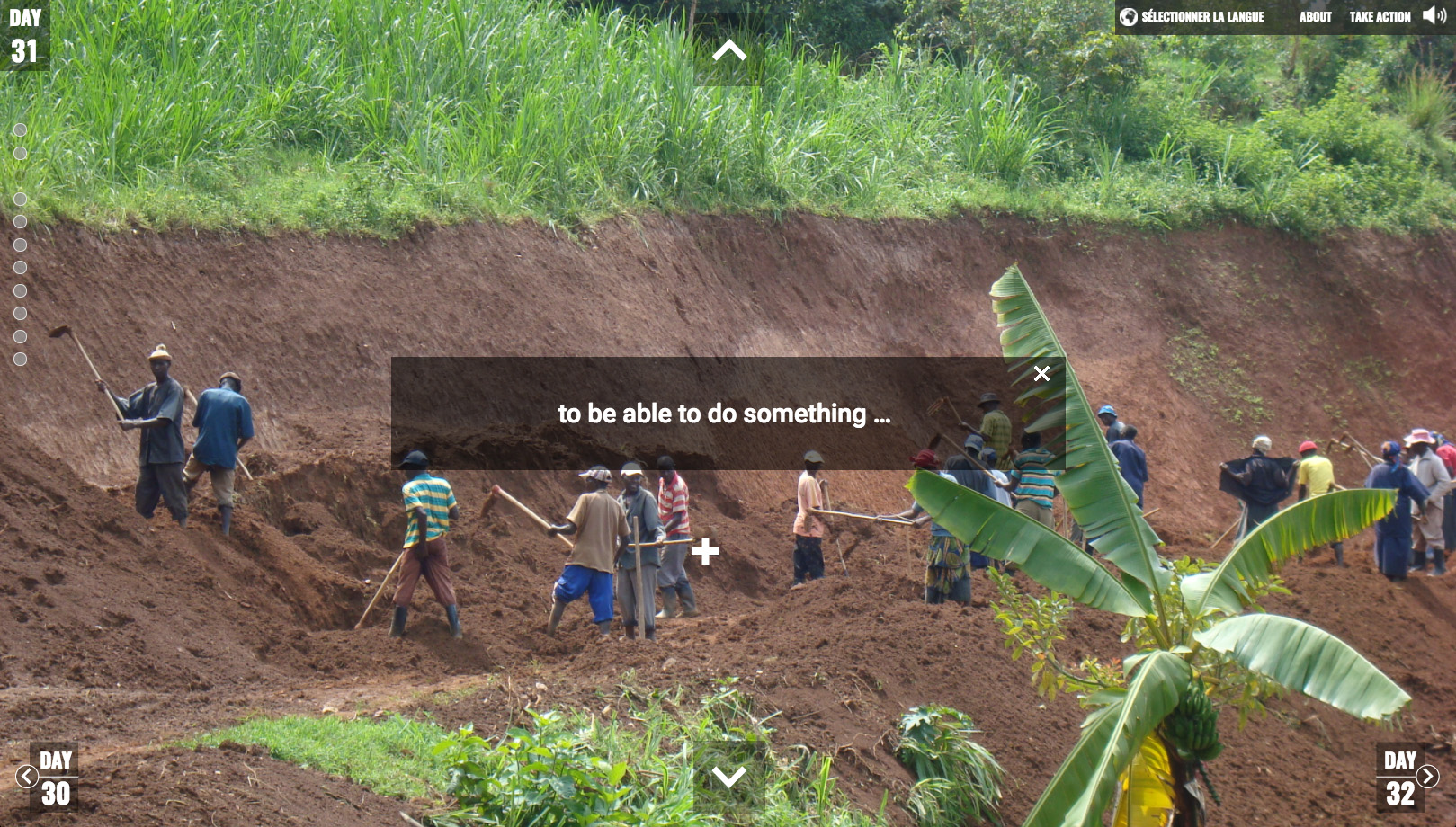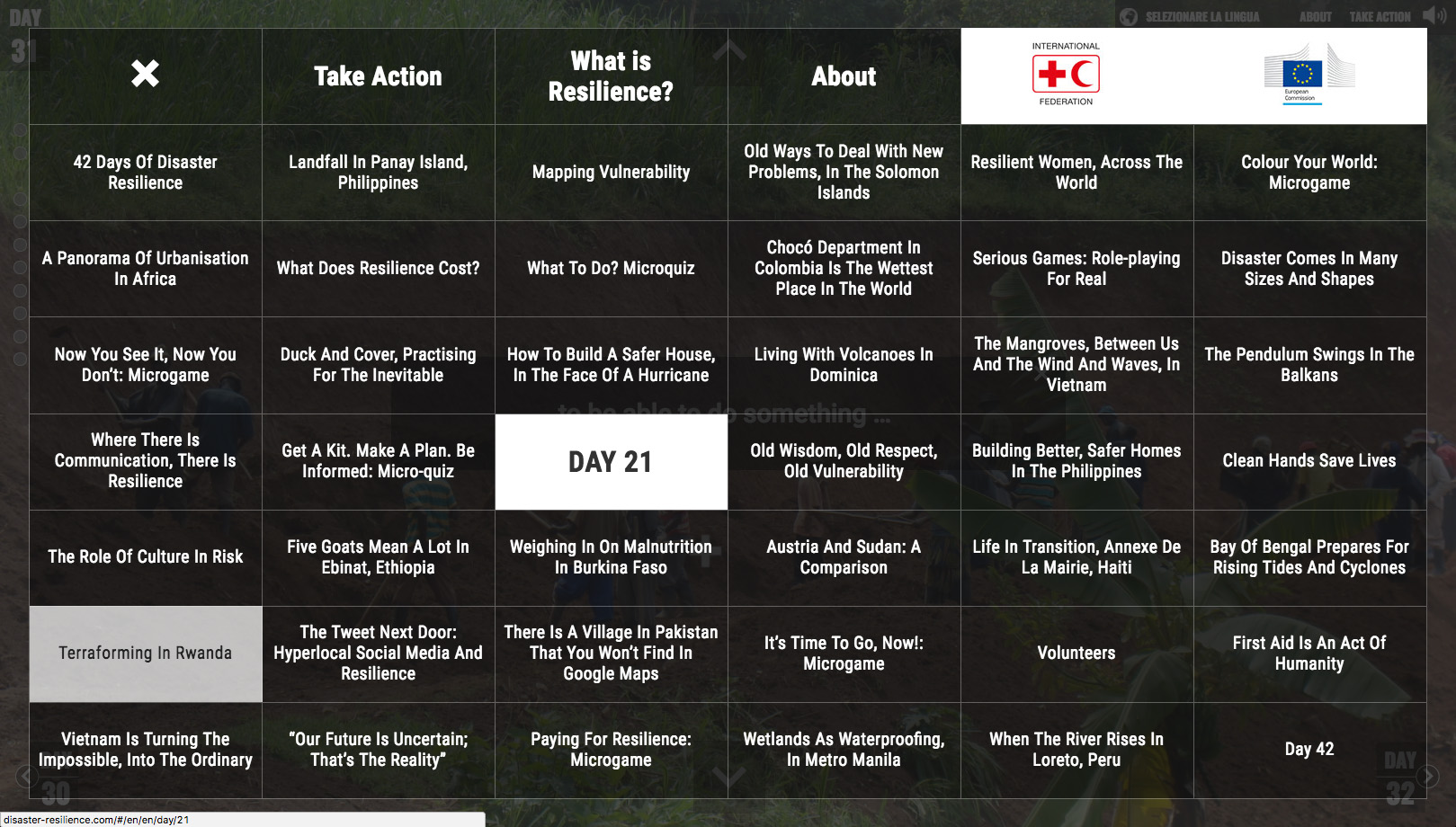 We learned a lot from this project, not the least of which was the re-affirmation that the earth is a beautiful place, and that our lives within it, no matter how precarious, deserve to be lived the best way possible, and that we all have a common responsibility to ensure, in our own small or large way, that this happens.