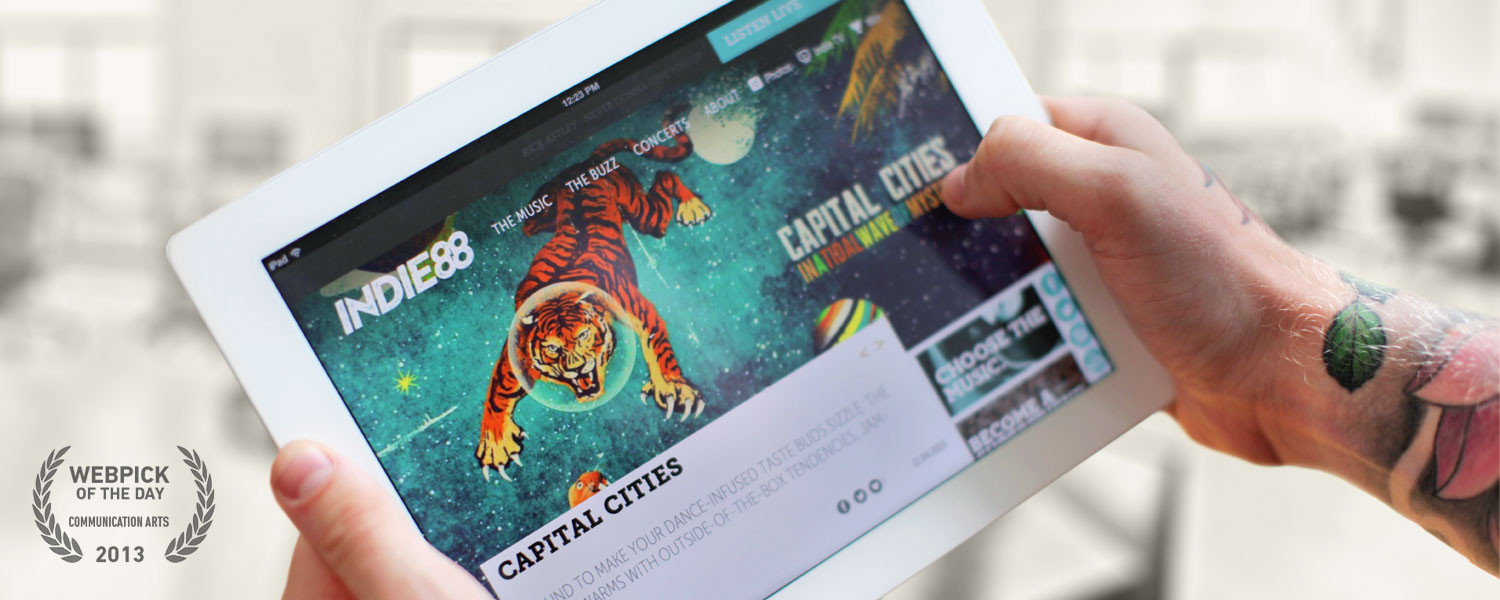 Indie88: Reinventing Radio
Music has always been an inspiration at Helios—it's where we started out after all—so we were excited to join forces with Indie88 to build the digital presence of Toronto's first indie radio station.
We quickly realized that we were working with a group of people that were dead-serious about the station's progressive mandate: their focus was on reinventing radio by immersing themselves fully in the medium meant to replace it, the Internet.
"Helios was the clear choice when choosing an agency that could execute and further contribute to the digital vision of Indie88. Their ability to create an amazing user experience and adapt the design to different screens without losing visual impact was critical for us".

Paul Moran
Director of Digital Media, Indie88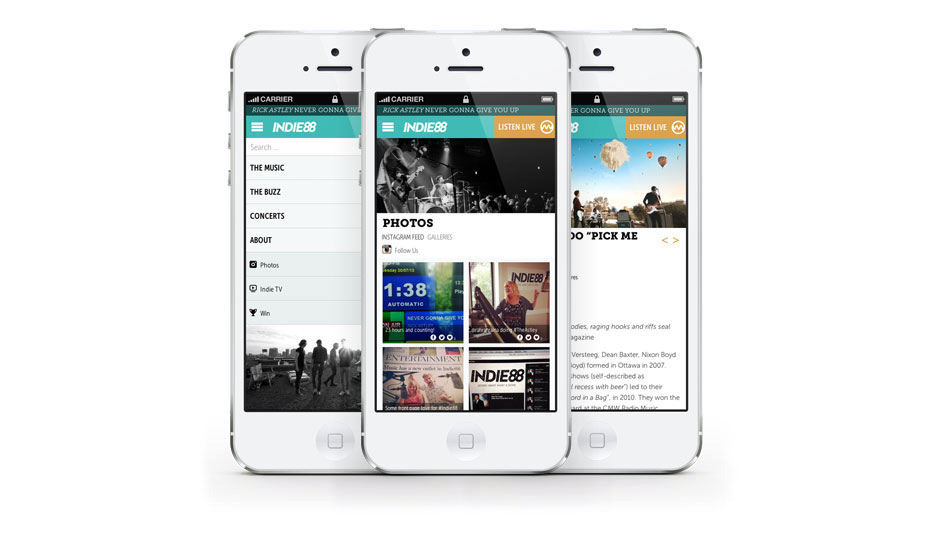 Right from the start we all agreed that Indie88's digital presence was going to be a huge point of contact between the station and its audience. We also knew that many traditional radio station sites were a dead-end (both visually and from a conceptual standpoint) since their experience was simply not deep enough and offered the audience very little actual content.
And since the fastest growing point-of-contact was going to be on mobile devices, we designed the entire experience to work seamlessly, regardless of the screen size, browser type or device specifications.
This meant looking to social media sites as an inspiration for how to organize and navigate layers of deep content intuitively and with a seamless user experience across many different platforms.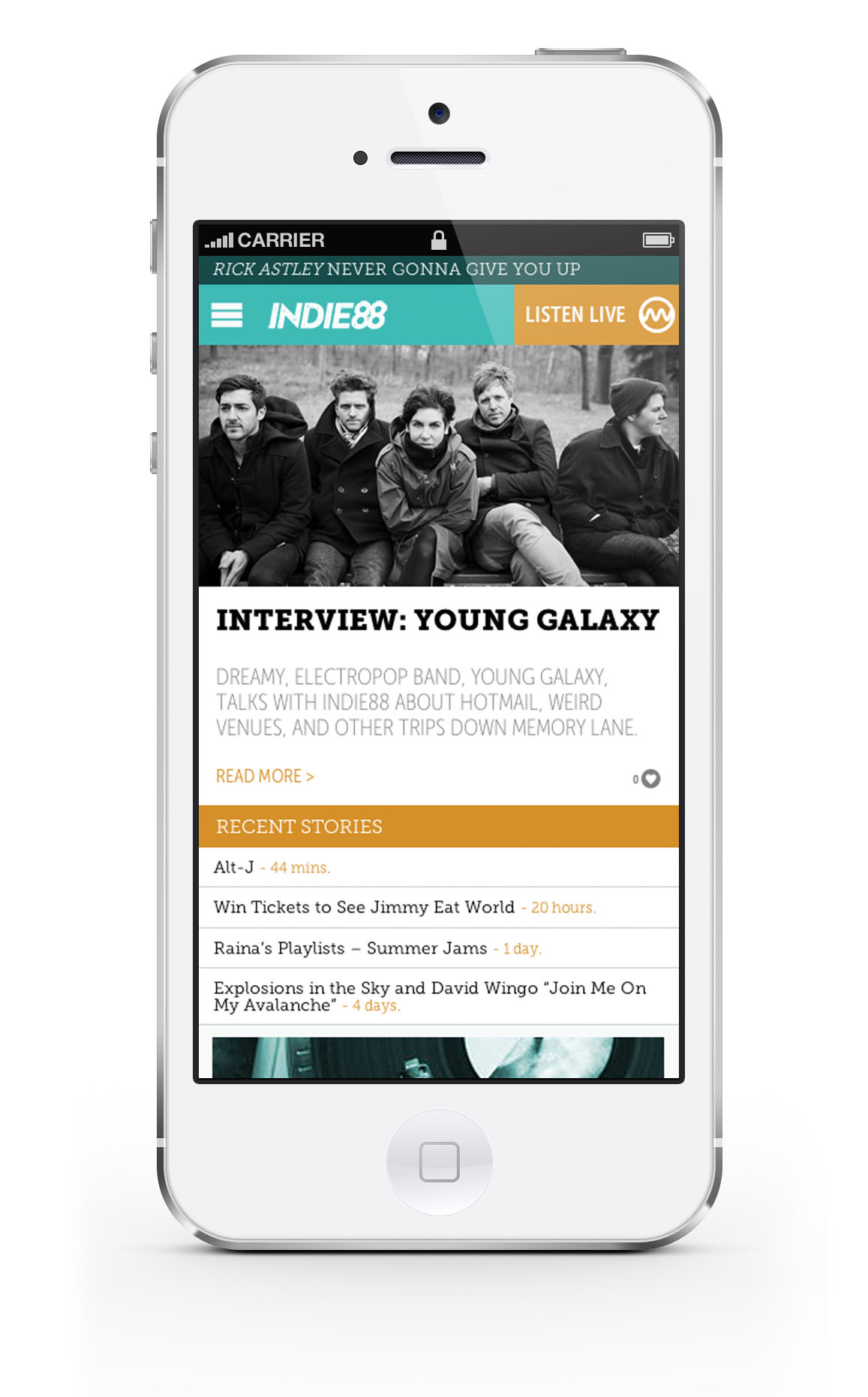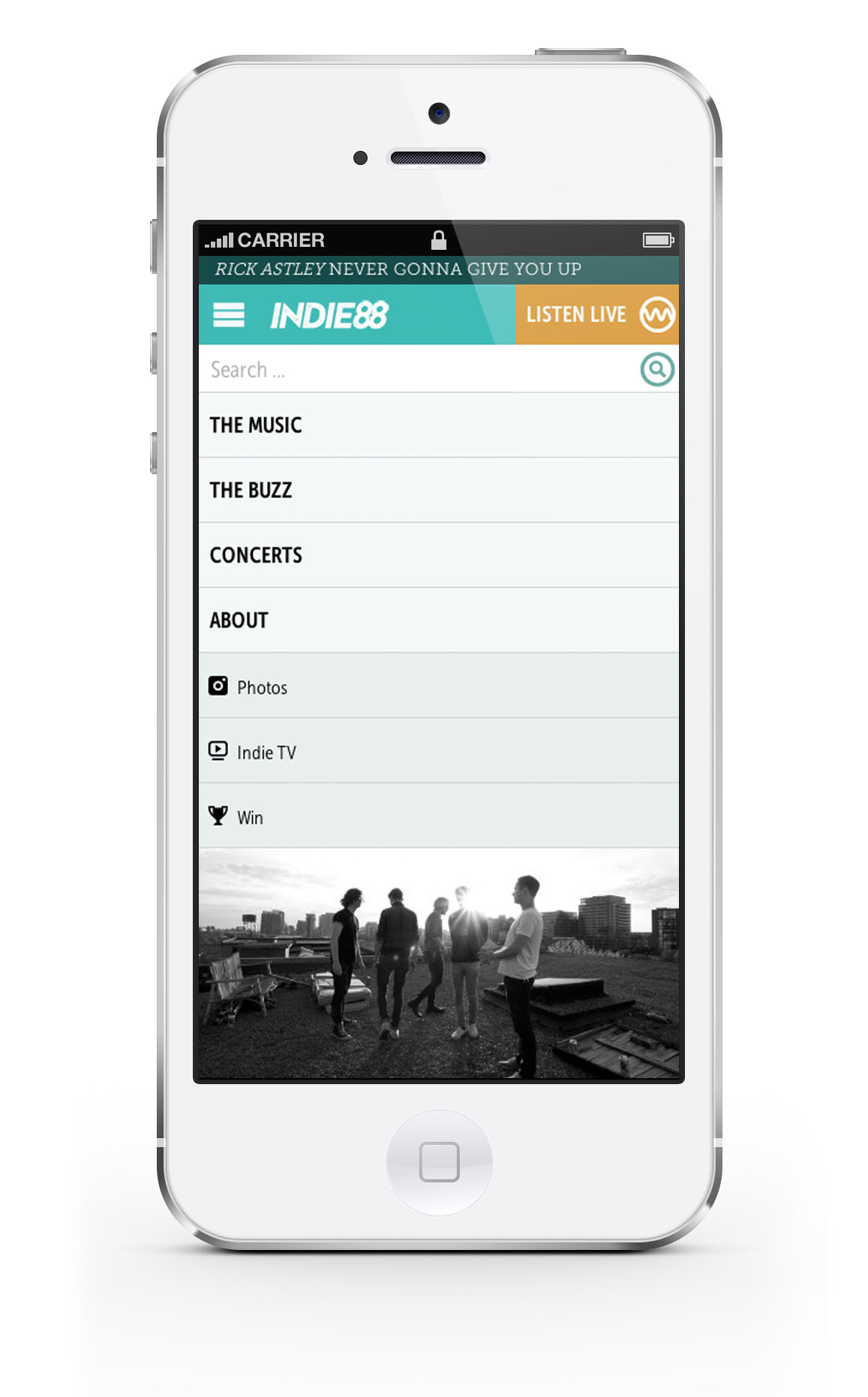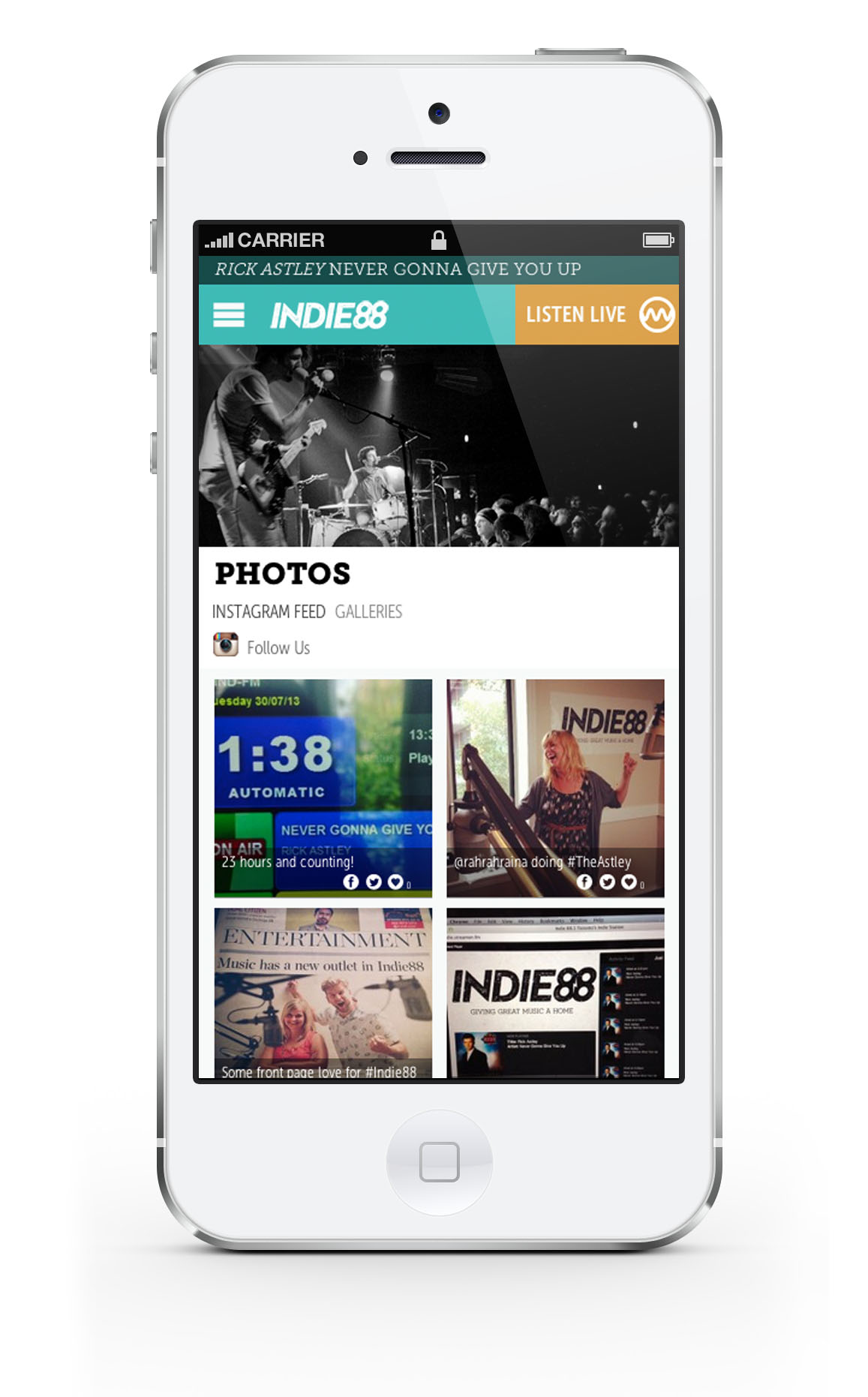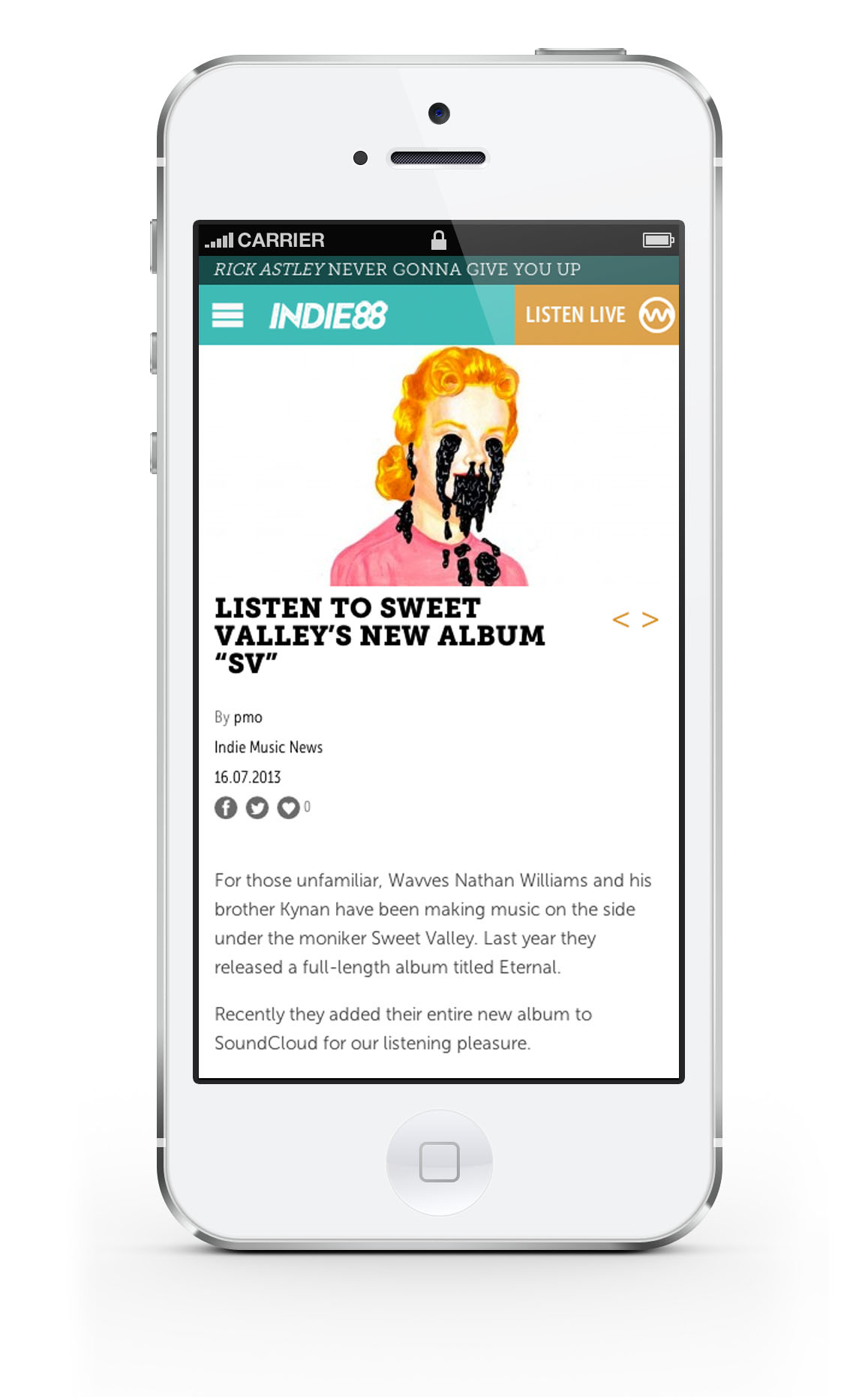 The result is a bold and highly photographic style that uses images and icons to communicate content and function. The front page of the site serves up a dynamic and continually updated stream of music, video, news and culture related to independent music. Navigating deeper into the site brings up in-depth articles as well as a jumping-off point to additional related content.
On the technical side, Indie88 is built on a fully API driven structure, via the usual suspects of Facebook, Twitter, Instagram and YouTube, along with more industry-specific integrations such signal streaming, concert listing feeds and music uploads. All of this is wrapped within a sophisticated CMS framework, a heavily modified WordPress application, itself a powerful social media tool. This framework gives the client the ability to easily manage and update daily content.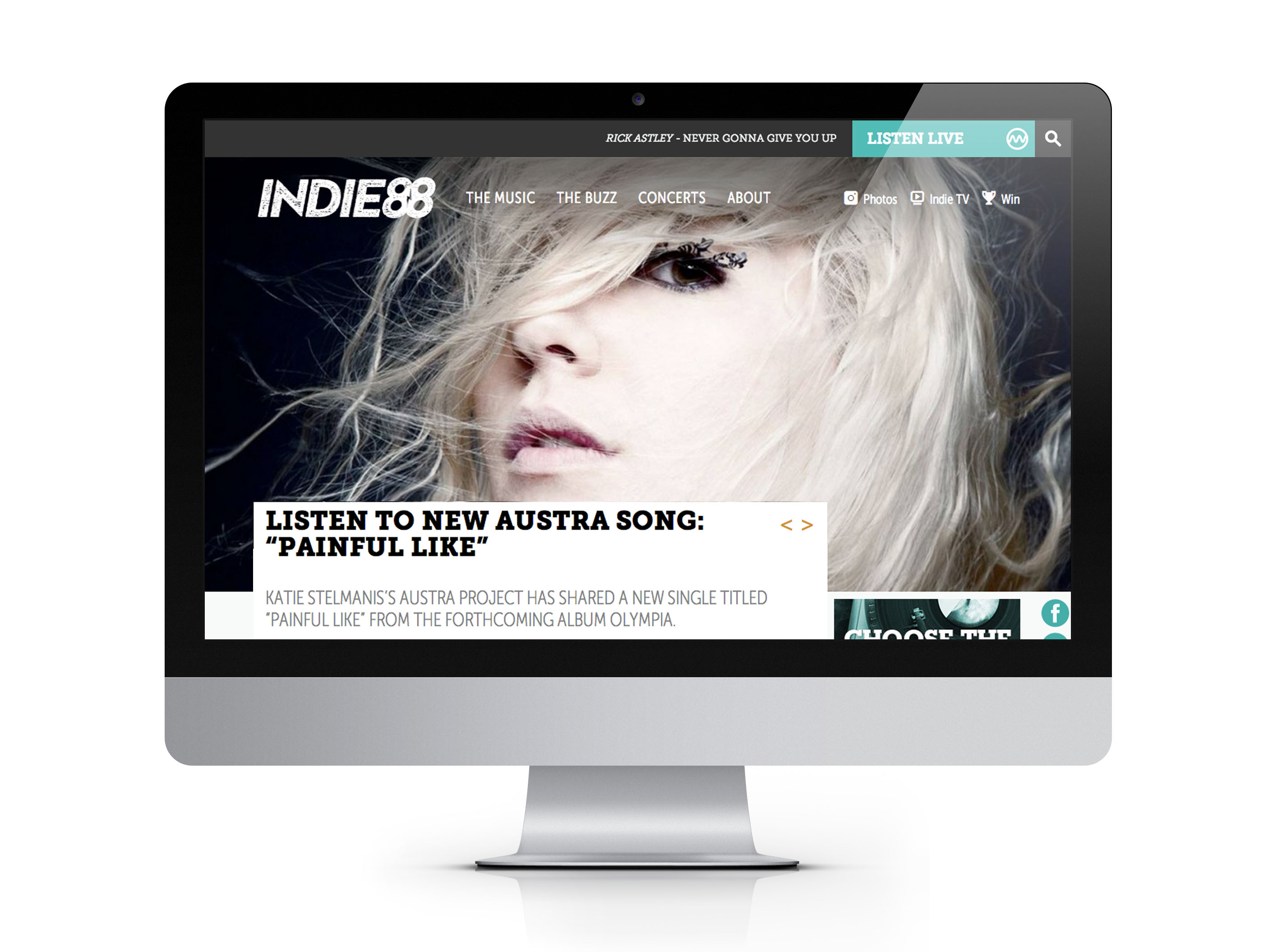 The resulting site is the product of an amazing collaboration with the Indie88 team who kept pushing us to build and design a radio website like no other.