My Millenial Life
Collaborating with director Maureen Judge and film producer Charlotte Engel of Makin' Movies and Rock Yenta Productions respectively, Helios Design Labs created the online version of My Millennial Life. The interface that we designed and developed features a grid format that allows visitors to experience the personal stories of the documentary subjects through three different methods: 1) as single videos that present individual moments for each person, 2) episodic webisodes that detail a person's unique struggles, personality and approach, and 3) theme-based stories of expectations, work, love, (in)dependence and reality that reveal the similarities and differences between each person.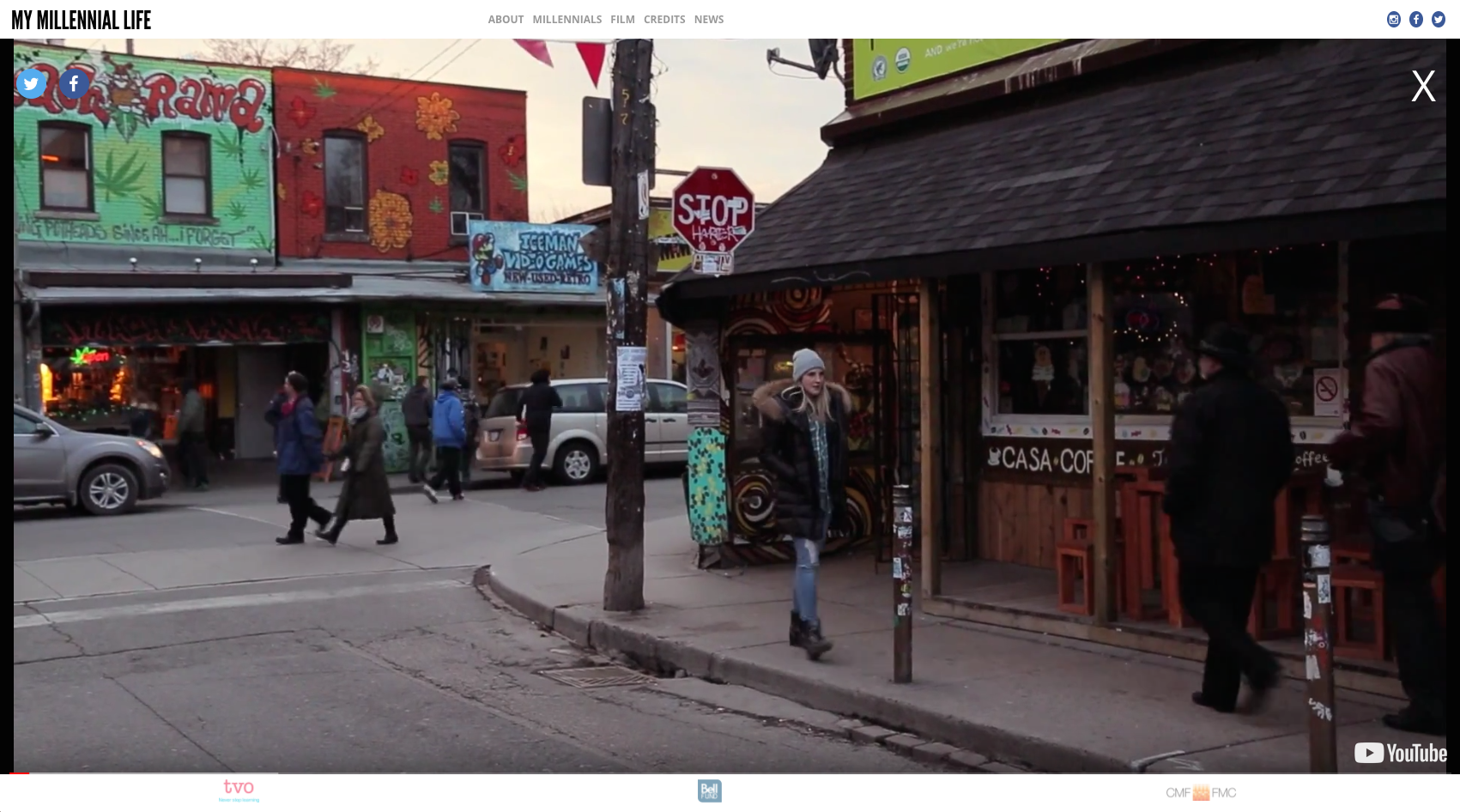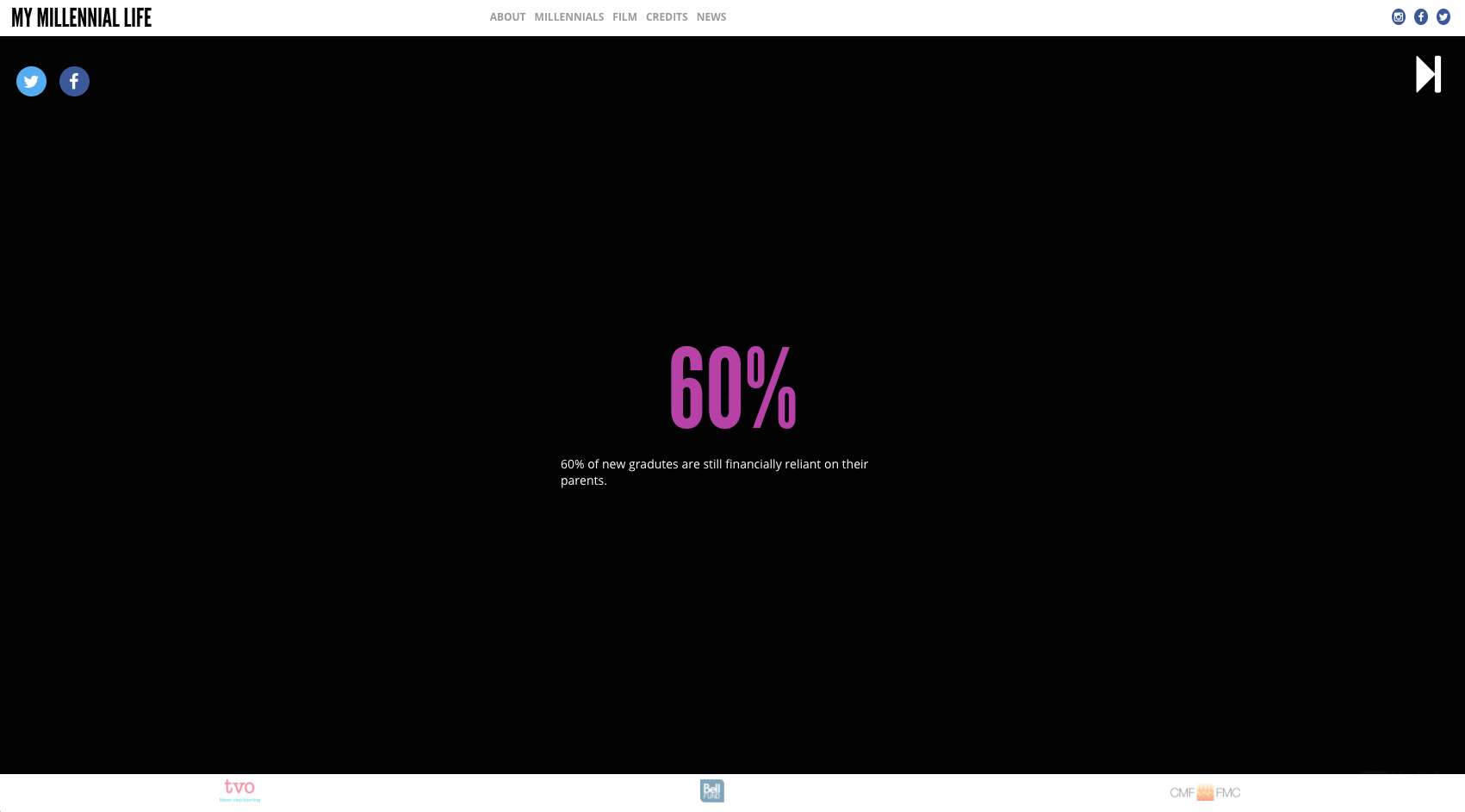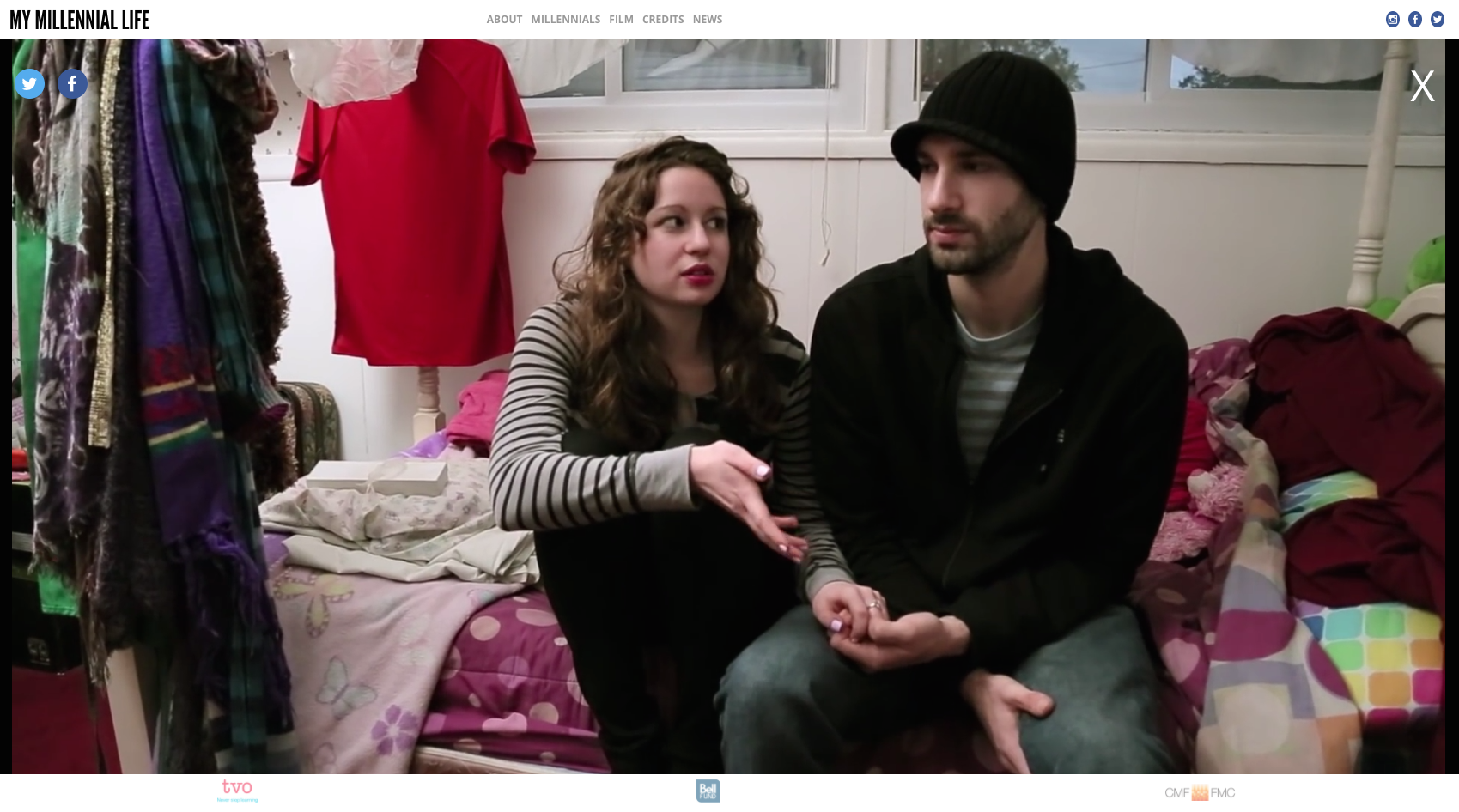 "It's always interesting to see the new ways that documentary finds to engage with viewers and this brilliant cross-platform release allows for audiences to engage with the subjects in the way that suits them best and means the most to them."

Ben Nicholson, Cureditor.com
The documentary film premiered at the Bloor Hot Docs Cinema on May 26th 2016, for more information about festival screenings and TVO broadcast dates visit mymillenniallife.ca.