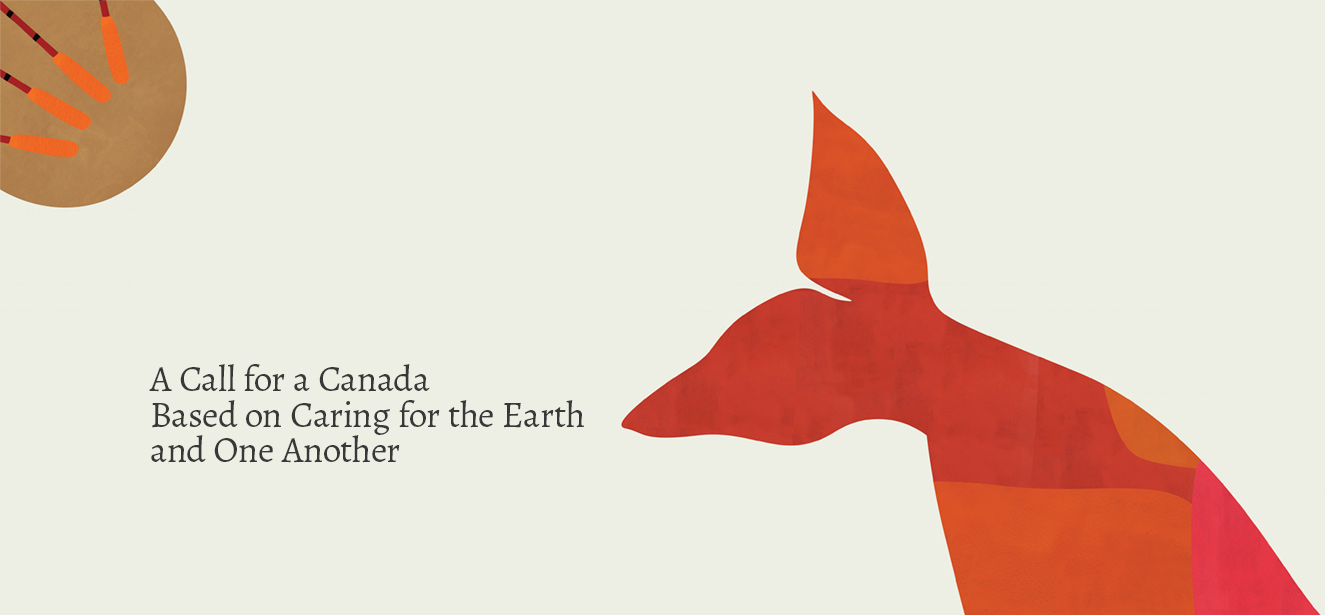 The Leap Manifesto
Helios Design Labs is happy to be small part of a large group of people that has brought the Leap Manifesto into the forefront of a growing Canadian awareness for such basic needs such as addressing the human rights and heritages of all Canadians, pursuing an economy based on renewable resources, re-investing in a sustainable socialism, and following a clear path that leads us out of climate change.
Our role was to present this message in a clear and understandable way, and to encourage action in the form of signing the manifesto.
As of the time of writing, there are almost 50 thousand signatories to the Leap Manifesto, an unprecedented number for such a grassroots and homegrown initiative.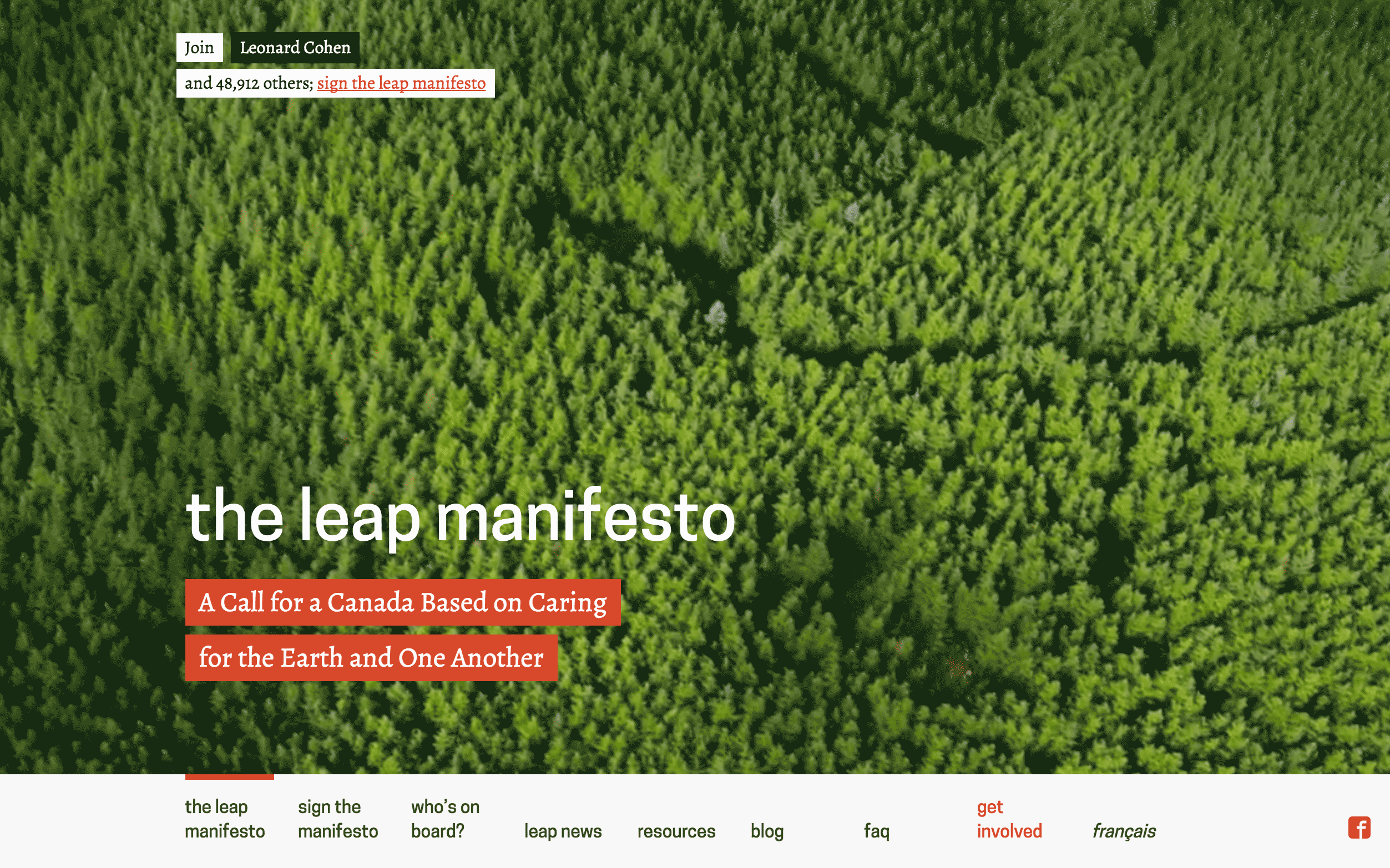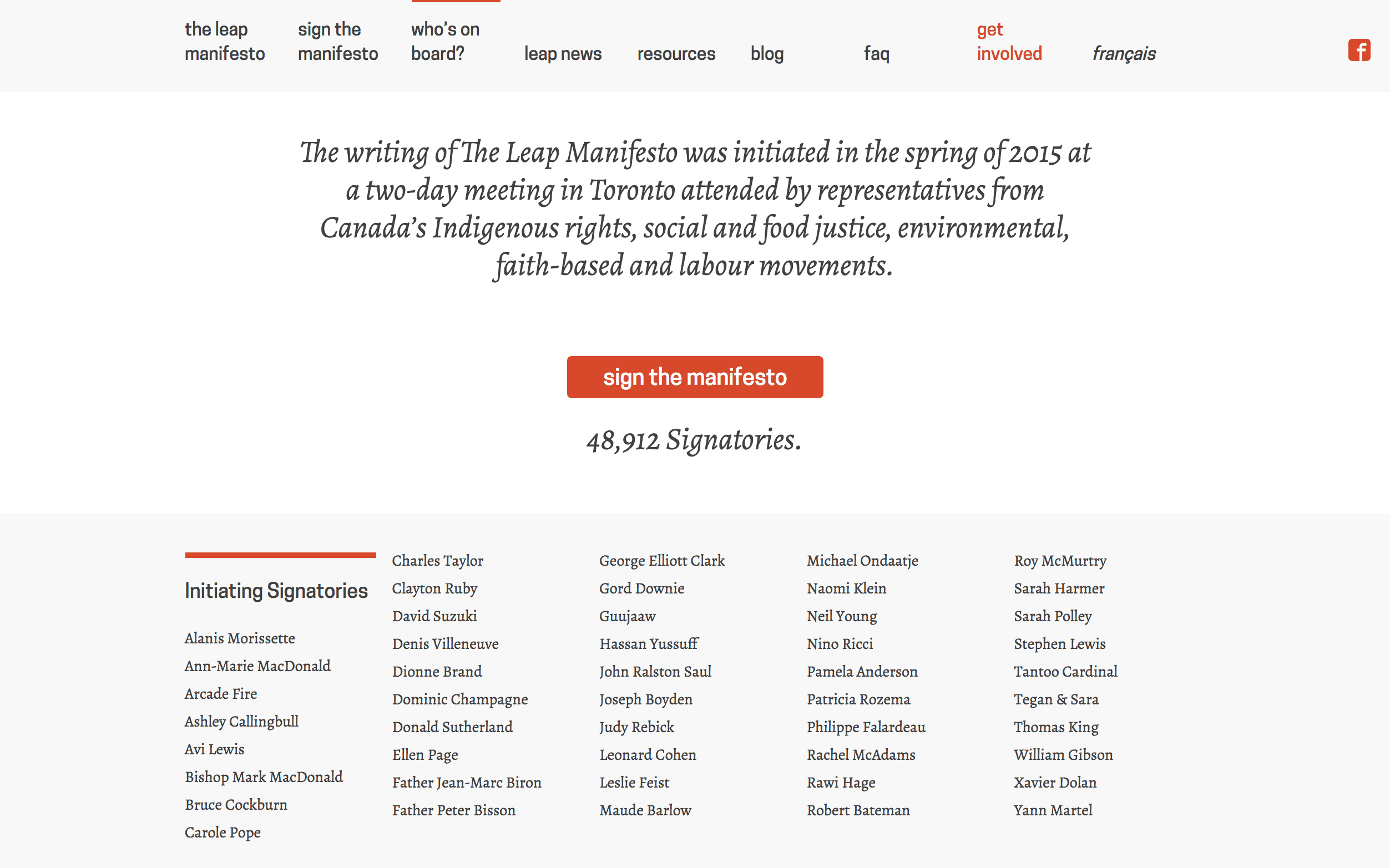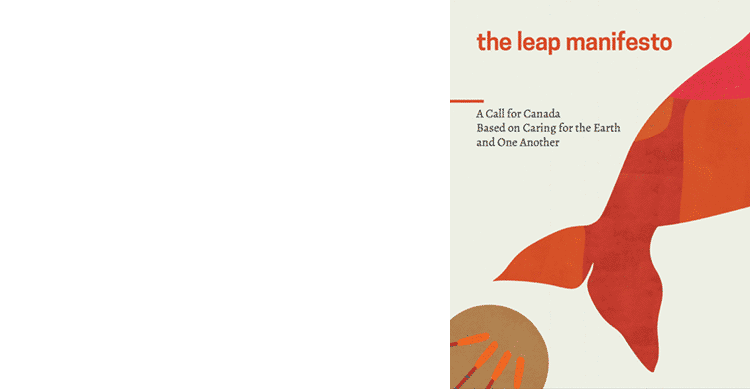 The iconic illustration of a whale by Vancouver artist Julie Flett ended up being the recurring visual motif used throughout the project. It serves as a simple yet effective visual symbol of the manifesto which has currently been translated into 12 different languages.